Hydrant Guard Success Story: Liberty Utilities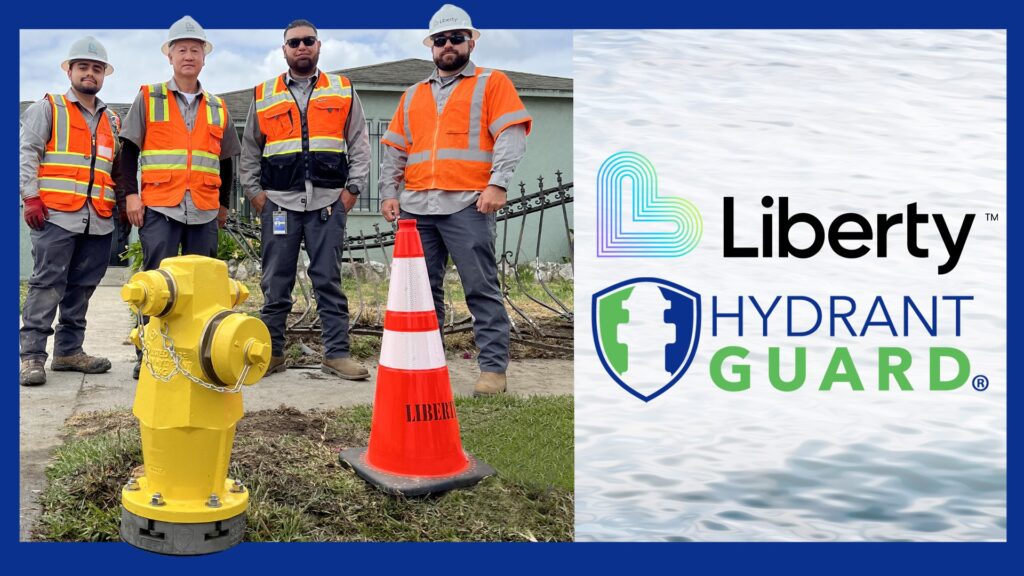 "Remote pressure monitors start going off in our distribution system, and we're able to see the pressure drop. Then our interconnects and our wells start ramping up, our tanks and booster stations turn on, and we see that there's a super high demand. That's how we know we have a hit hydrant."
Gabriel Gomez, Operations Manager at Liberty Utilities, knows all too well how to identify a hydrant 'knockoff.' For a man who's dealt with the problems caused by knockoffs for over 25 years, putting an end to emergencies from water surges has been long overdue.
Gabriel has seen just about every class of hazard that broken hydrants can unloose: geysers into power lines, infrastructure damage, water and power outages, dirty water complaints, landscape and property destruction – and often the litigation that follows. He also knows that every broken hydrant carries the potential for the kind of titanic geyser not easily erased from water district memory. Gabriel recalls a certain incident: an RV sheared a hydrant, obstructing valve access, "and we didn't have a Hydrant Guard on it, so it's just blowing, blowing, blowing for probably three hours. We ended up having to seek recovery on the damages."
Water loss from a surge like this is staggering: at a rate of 3,000-5,000 gallons per minute, a three-hour surge can lose between 540,000 and 900,000 gallons of water. The dollar value of the non-revenue water loss alone is well into the thousands, and the incidental expenses are even worse: "Given overtime cost, damage, claims, court, water loss, and dealing with customers with reverse flow, the cost of a Hydrant Guard already outweighs all that. And that's why we use them."
What matters most to Liberty is ending water loss from hydrant shears, but Gabriel explains why Liberty continues to choose Hydrant Guard: "It's easy to put on, easy to install, and the guys love them. The big thing is, we don't have the complicated process when one is hit – we just have to replace a few bolts."
Liberty's strategy is getting Hydrant Guards on main arterial streets and high-risk 'repeat offender' hydrants. And as Liberty Utilities' hydrant installations expand, Hydrant Guard is there to protect them. In Gabriel's words, "you wouldn't think that little check valve is doing so much work, but it works really well."
The way we see it, our work has only just begun.