Hydrant Guard Founder Melvin Plummer Awarded The Presidential Lifetime Achievement Award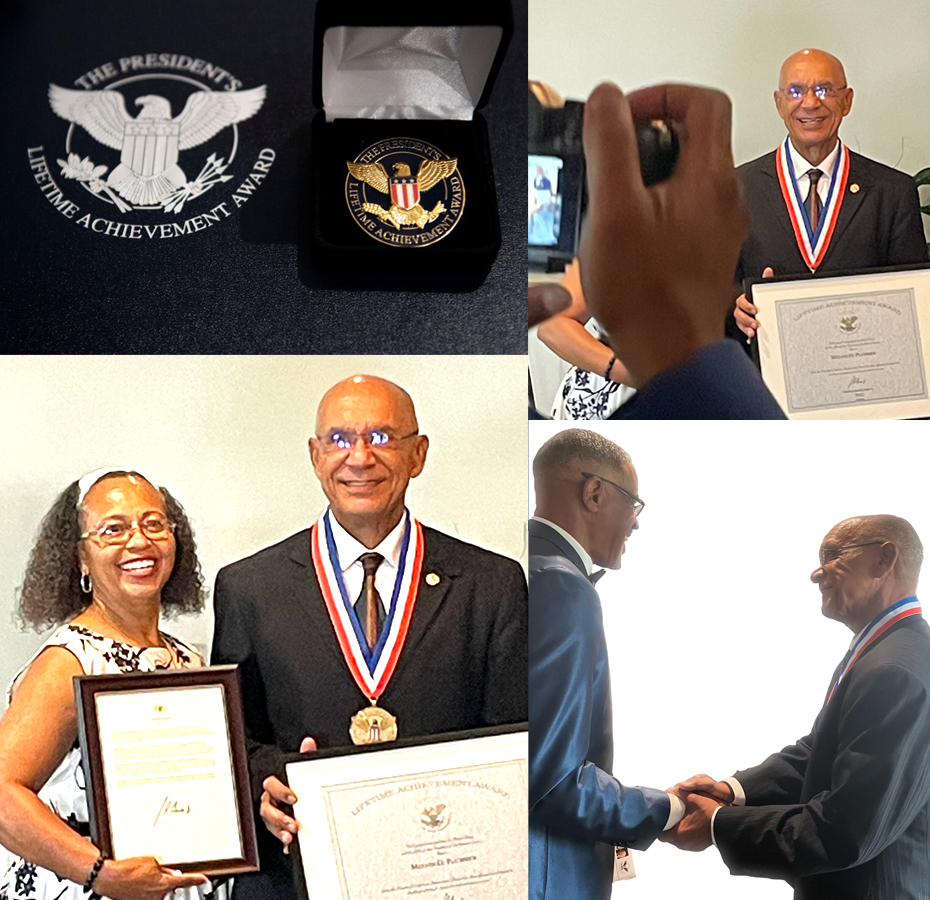 Melvin Plummer, founder of Hydrant Guard®, received the President's Lifetime Achievement Award in recognition of over 6500 hours of public service over the past five decades. The ceremony took place on September 10, 2022, in Inglewood CA.
Recipients of the Presidential Lifetime Achievement Award are honored by Americorps and Points of Light because their service cultivates lasting positive change for their community.  The Lifetime Achievement Award is the highest honor in its category, with a minimum requirement of 4,000 hours of public service to qualify for a nomination. Each nominee must be rigorously vetted by a certifying organization before the award is bestowed.
Plummer earned this award largely as a result of developing community-based training programs across the country. For over five decades, he worked to establish institutional, corporate, private, and non-profit institutions to the benefit of historically underserved communities.
In addition to inventing Hydrant Guard to solve the problem of water loss due to hydrant sheers, his professional accomplishments include:
Plummer stresses the importance of embracing hard work in order to exceed expectations and achieve goals.  When describing where he found the energy to put so many hours of work into improving his community, he elaborated by saying:
"Being raised in a single-parent family, we had to build on the love around us and bring it together and somehow share that energy. Struggling is important, kids. You gotta struggle. You gotta get through that threshold of pain called work. Ethics. Servility. Accountability."