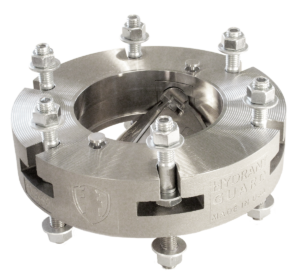 | | |
| --- | --- |
| Pressure rating | 250 psi |
| Material | Stainless steel |
| Breakaway bolts | HGBB-01-625 |
| Profile height | 2.5" |
| Maximum recommended riser height | 2" |
 

TOP (Attached with Breakaway Bolts)

BOTTOM (Attached with Solid Studs)

Model

Bolts

Diameter

Bolt Circle

Standard

Studs

Diameter

Stud Circle

Standard

HG1-611-611

6

5/8-11

9.37

AWWA C503

6

5/8-11

9.37

AWWA C503

HG1-611-622

6

5/8-11

9.37

AWWA C503

6

3/4-10

9.49

SAN DIEGO

HG1-611-822

6

5/8-11

9.37

AWWA C503

8

3/4-10

9.49

ANSI B61.1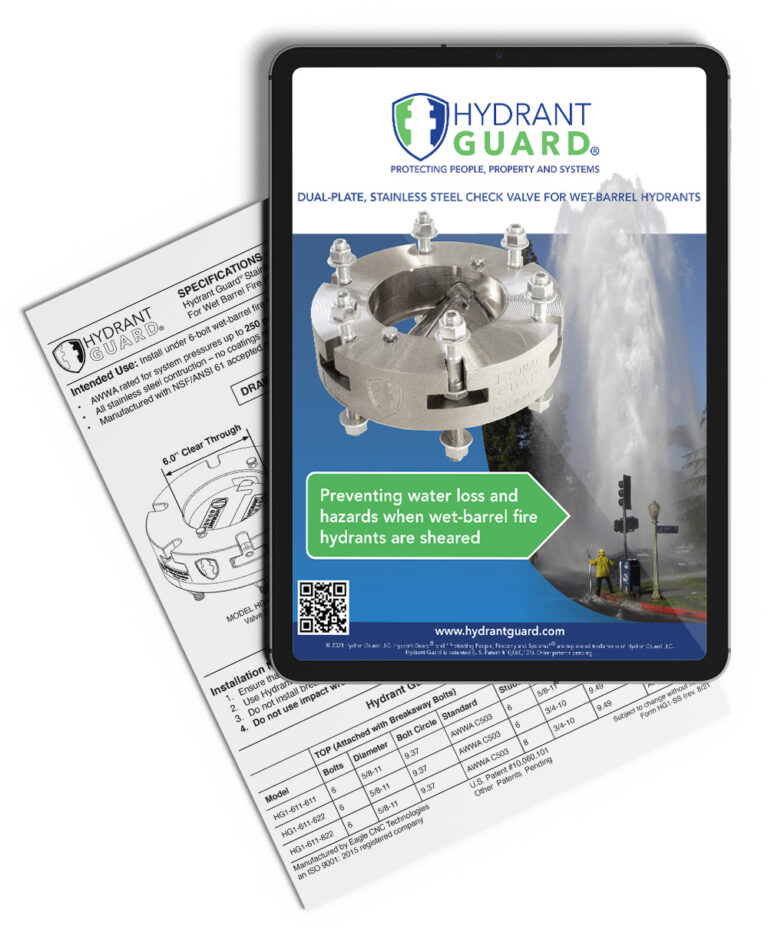 Fill out the form below to download the HG1 Information Packet. Inside you'll find:
Detailed specifications
Dimensional drawings
Installation recommendations
Breakaway bolt specifications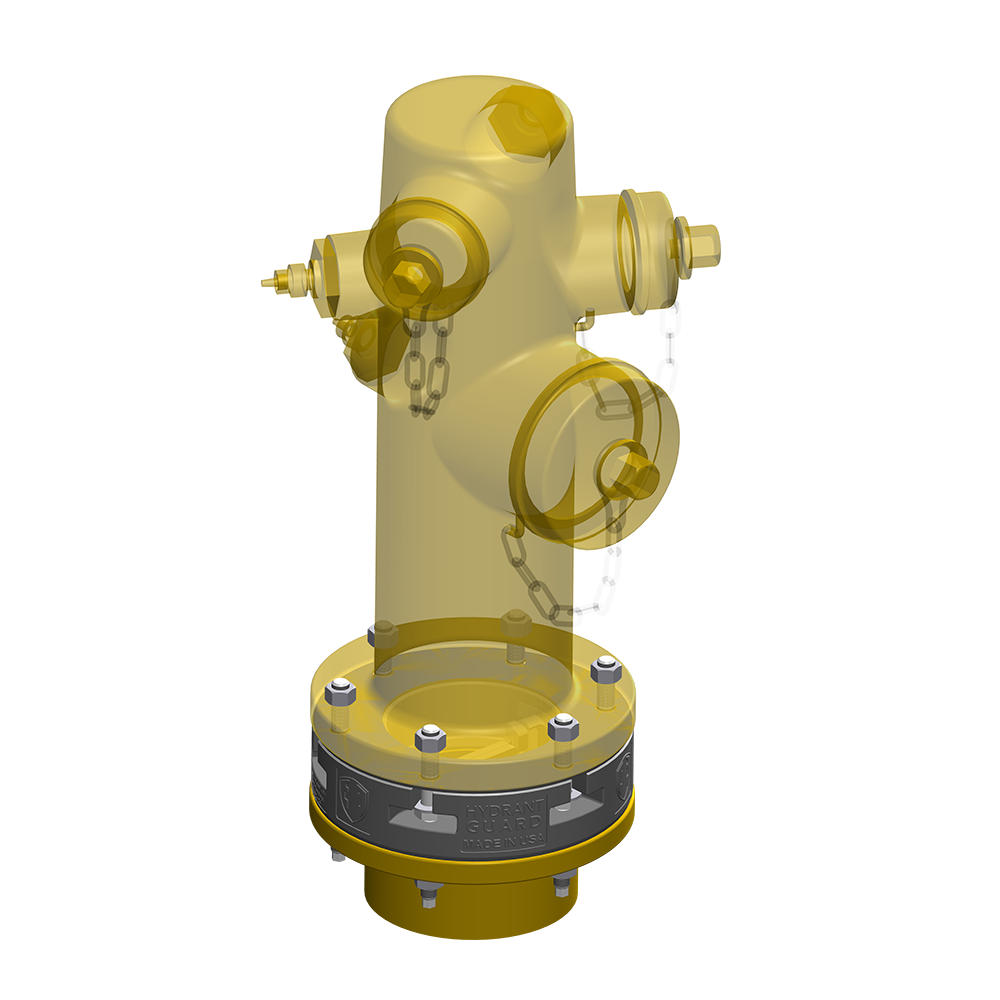 HG1 during normal operation:
HG1 dual plate check valve resides between the water main and the hydrant, allowing nearly full flow capacity when the hydrant is needed.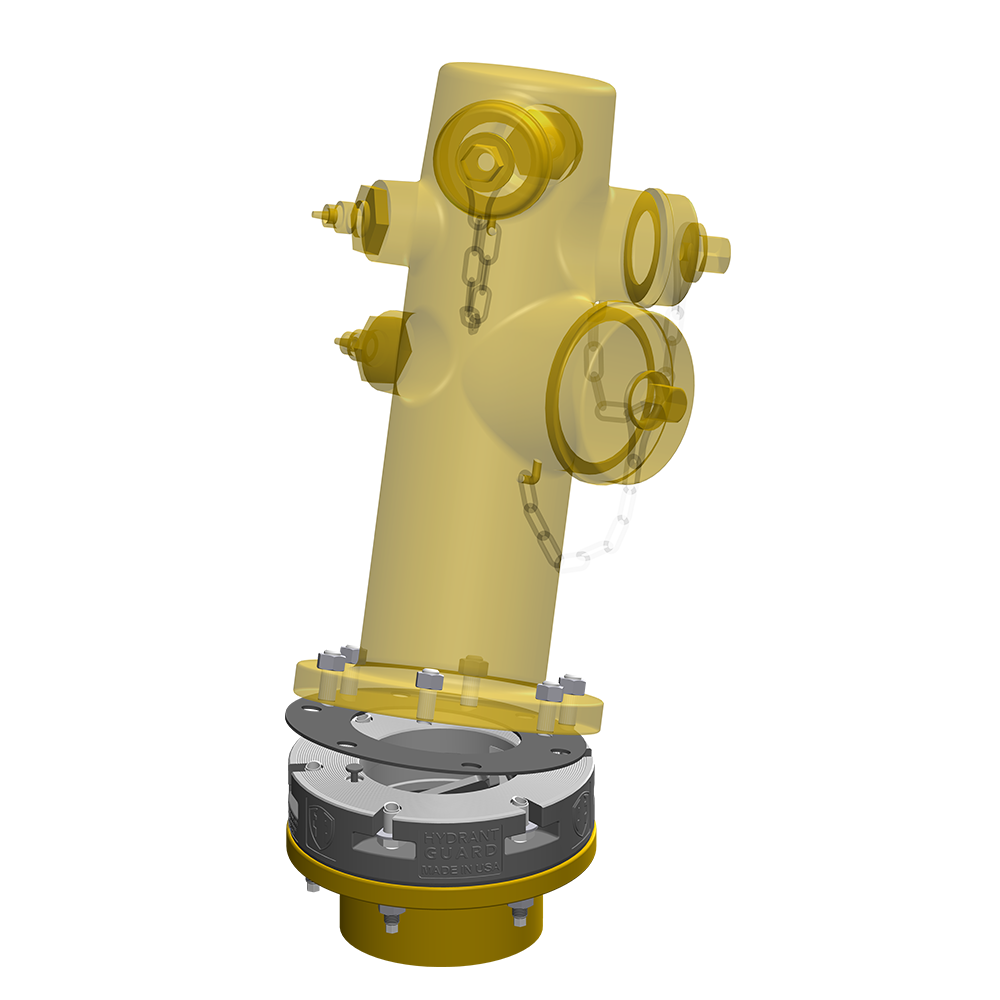 HG1 immediately following a shear:
When a hydrant is sheared (broken), HG1's breakaway bolts snap and the valve doors spring shut as the hydrant separates from the valve.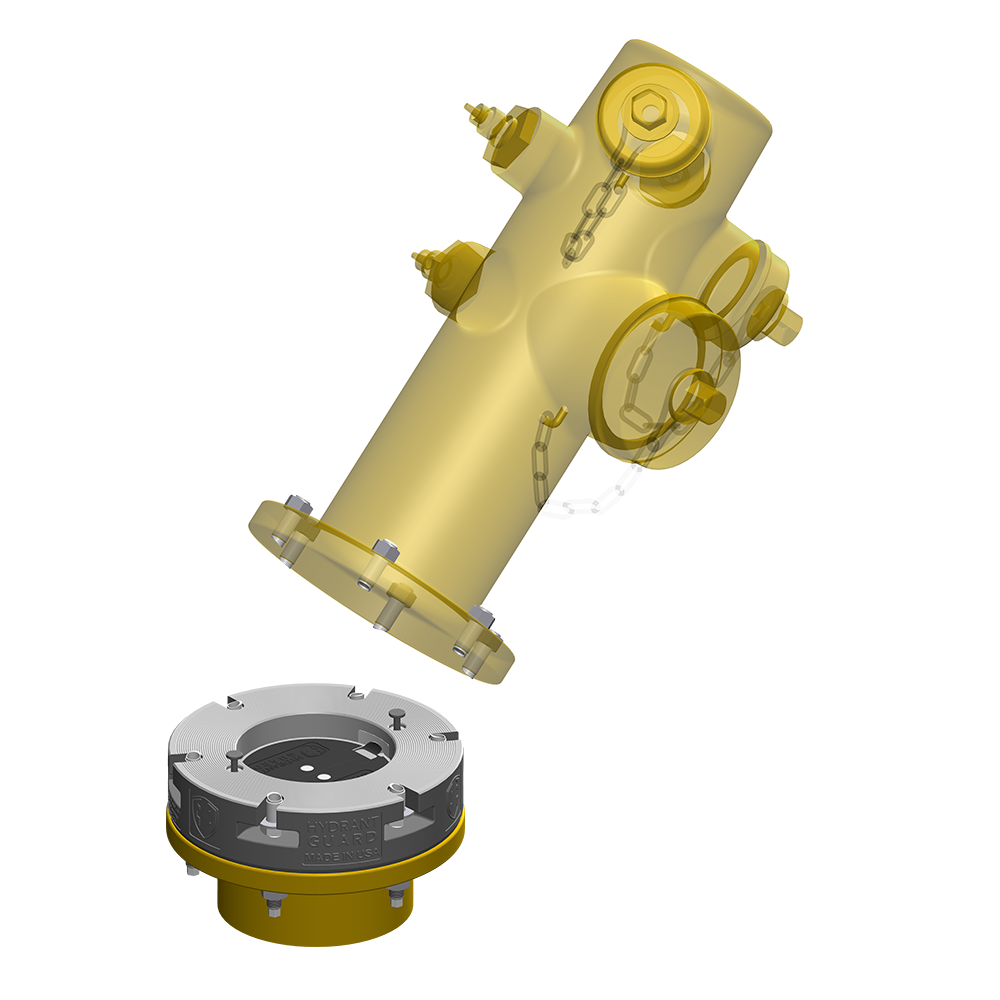 HG1 following a hydrant shear:
As the hydrant fully separates from the valve, HG1 effectively shuts off flow from the water main. Only a witness spray remains to alert first responders.