Hydrant Guard Manufacturing: Check Valves to Mitigate Water Loss
Hydrant Guard is sourced and manufactured entirely in the United States by Eagle CNC Technologies. Read more to learn how Hydrant Guard products are designed, manufactured and shipped to our customers.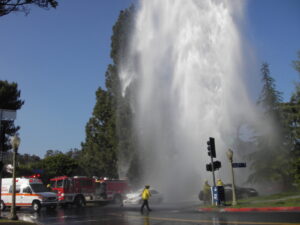 Many parts of California, Hawaii and Arizona prefer wet-barrel fire hydrants for their ease of installation and maintenance. But wet-barrel hydrants present one major challenge: when they are sheared (broken) they release massive amounts of water. Wet-barrel fire hydrants have been in use since the 1850s, but there has not been a viable solution to water loss from hydrant damage until very recently. Hydrant Guard is a patented solution designed to keep water in the ground after a wet-barrel hydrant shear.
The amount of water lost from a single shear can range from the tens of thousands to hundreds of thousands of gallons. Taken together, wet-barrel shears result in hundreds of millions of gallons of non-revenue water loss for water districts and cities. While for decades this water waste was impossible to prevent, we now have a solution: wet-barrel hydrant check valves that mitigate water loss.
How Hydrant Guard Took Shape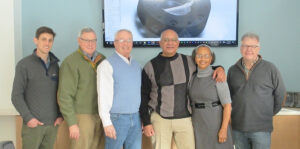 When Hydrant Guard was first conceived, solutions to wet-barrel hydrant shears were very limited. By and large, the industry accepted hydrant geysers as an unfortunate drawback of using wet-barrel hydrants.
In 2012 Mel Plummer, Hydrant Guard's founder, set out to test this conventional belief by designing a check valve prototype. He had already been searching for a manufacturing partner for several years when, in 2014, he made contact with the Eagle Group. The Eagle Group is a team of manufacturers based in Muskegon, MI, made up of Eagle Alloy, Eagle Precision Cast Parts and Eagle CNC Technologies. Eagle Group leadership saw the potential for a revolutionary product, and invited Plummer to form a joint venture to bring his product to market.
With the formation of HydrantGuard LLC in 2016, the team continued to refine the design, develop the product line, and manufacture every part here in the United States.
Manufacturing Hydrant Guard Check Valves Today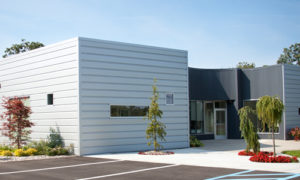 Today, Hydrant Guard is still sourced and manufactured entirely in the United States by Eagle CNC Technologies. The team at Eagle CNC Technologies has a long history of delivering quality work for a wide variety of clients, ranging from major transportation providers to Fortune 500 agricultural manufacturers. Their ability to nurture and develop new products sets them apart from other manufacturers.
Other Eagle Group companies participate in the Hydrant Guard manufacturing workflow, offering a prime example of the Eagle Group's "concept to completion" ethos. Hydrant Guard's valve bodies are cast by Eagle Alloy, the Eagle Group's shell molding facility. The bodies are cast in stainless steel, making them not only durable, but also safe for water consumers. Valve plates are cast using investment casting at Eagle Precision Cast Parts. Their highly accurate process allows for tight tolerances that optimize Hydrant Guard's performance and aesthetics. Eagle CNC then takes over to machine castings to final dimensions. They also fully machine some components from billet, and they handle Hydrant Guard's inventory, packaging and shipping.
In addition to the main components of Hydrant Guard check valves, Eagle CNC produces bespoke breakaway bolts to optimize performance and consistency. When a hydrant is hit, it separates from the Hydrant Guard valve thanks to stainless steel breakaway bolts designed by Eagle CNC. These breakaway bolts are designed to snap off on impact while withstanding adequate torque for installation.
Leveraging this manufacturing workflow, the Eagle Group manufactures two Hydrant Guard products with separate profile heights for different pressure environments. The HG1 is designed to withstand local pressure up to 250 psi, while the HG2 can tolerate some of the highest pressure environments and is rated up to 350 psi.
Eagle CNC guarantees that Hydrant Guard is manufactured with a high level of craftsmanship, supported by decades of experience in the CNC machining industry. Their dedicated quality control team, outfitted with the latest in scanning technology, ensures that every product they ship exceeds set standards, and performs exactly as it should.
For more information about the Eagle Group and Eagle CNC Technologies, visit them on the web.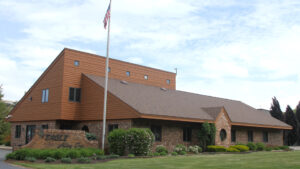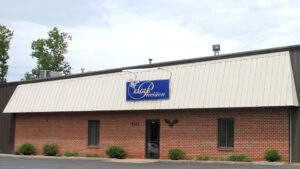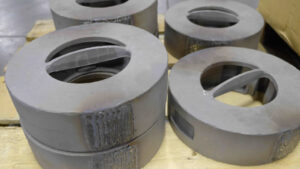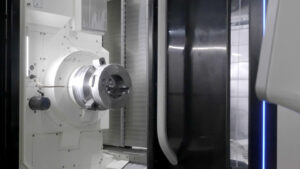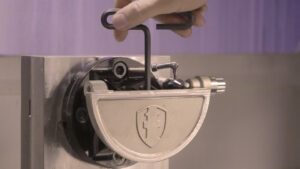 Our Promise: Quality, Durability and Efficiency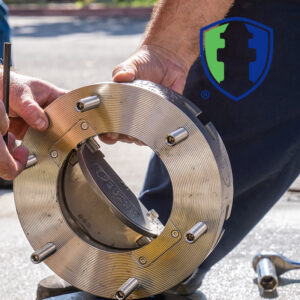 We have spent years refining our hydrant check valve, and we are proud to offer a patented product, made in the USA, that solves the problem of water loss from hydrant shears.
We understand that quality is of the utmost importance, which is why we provide a 10-year warranty on each of our products. This warranty is a testament to our commitment to excellence and our confidence in the durability of our hydrant check valves.
In addition, we provide demos, product customization, on-site testing, and installation support to ensure that our customers have a seamless experience with Hydrant Guard products.
Schedule a consultation now to get help with ordering and logistics, or to see a live demonstration. We are eager to share our innovative, water-saving technology with you.