Hydrant Guard Manufacturing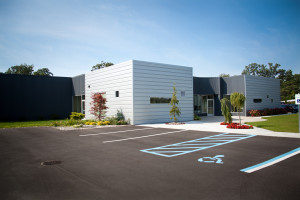 Hydrant Guard is sourced and manufactured entirely in the United States by Eagle CNC Technologies, Inc.
Eagle CNC is a member of the Eagle Group, a team of manufacturers based in Muskegon, MI. The team at Eagle CNC Technologies, Inc. has a long history of delivering quality work for a wide variety of clients, ranging from major transportation providers to Fortune 500 agricultural manufacturers. When the founder of Hydrant Guard approached them about manufacturing the product in 2014, Eagle CNC saw the potential for a revolutionary product–designed, developed and manufactured in the United States.
Eagle CNC guarantees that Hydrant Guard is manufactured with a high level of craftsmanship, supported by decades of experience in the CNC machining industry. Their dedicated quality control team, outfitted with the latest in scanning technology, ensures that every product they ship exceeds set standards, and performs exactly as it should.
For more information about the Eagle Group and Eagle CNC Technologies, Inc., visit them on the web: